Welcome to pianostrings.co.uk
the home of the finest piano strings
Piano strings are hand spun by Barney Unwin and can be supplied for grand pianos of all sizes and for all upright pianos.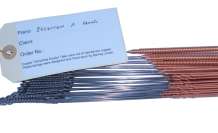 Full or part sets of piano strings can be supplied. Piano strings can also be supplied individually.
Piano strings hand spun by Barney Unwin are competitively priced and are shipped worldwide including the UK, the USA and Europe so please contact for the latest price list for piano strings and shipping costs.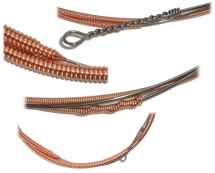 This website has been created by the Deben Wire Co. Ltd. for piano tuners, piano technicians and piano repair workshops to provide supplies of piano strings and technical assistance.
Fitting piano strings is a skilled job and should be carried out by an experienced piano tuner or piano technician. If you are searching for an experienced piano tuner or piano technician then please visit the Pianoforte Tuners Association at www.pianotuner.org.uk or the Association of Blind Piano Tuners at www.uk-piano.org to find one in the UK or the Piano Technicians Guild at www.ptg.org to find one in the USA. For visitors to this website from countries in Europe please visit euro-piano.org and select your country from the dropdown list under "EUROPIANO National" to go to your local association of Piano Tuners.
Each piano string, whether made individually or as part of a set of piano strings, is made to order so you can be sure that your piano strings will fit your piano perfectly